Dear All:
<![if !vml]>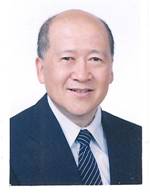 <![endif]> The former Music Director of Youth Orchestra - CYCNY, Prof. Chao-Laing Chen passed away on Monday, October 5, in Los Angeles. He was survived by his wife, Mrs.Mei-Yu Chen, his daughter, Chi-Yao and her family, his son Dennis and daughter-in-law 方念華 (TVBS) and their two sons. Please keep Professor Chao-Liang Chen (1935- 2009) in remembrance and pray for his survivors.

Prof. Chao-Liang Chen, graduated from Taipei Teacher's College and National Taiwan University of Arts, was the concertmaster of Taipei Municipal Symphony and Taiwan Television Orchestra. In 1971, he represented Taiwan, as the Music Ambassador in the World Symphony Orchestra, which had 140 virtuosos from 64 countries around the world. The orchestra was invited by the State Department of the US and performed in New York, Washington, DC and Disney World in Orlando, Florida. Prof. Chen's skillful music technique, immeasurable knowledge, abundant experiences, and his passion for music and life had inspired and benefited many students he had taught.
We will miss Professor Chen and remember him as a devoted and generous person to his family, students and friends, a loyal Tzu-Chi's Honorable Board of Trustee and volunteer, an encouraging music advisor to younger generations, and most of all, a gentleman of world class.

Professor Chen had served Youth Orchestra from 1998-2002 as Music Director, Conductor and String Instructor. His contribution to Youth Orchestra, CYCNY is the foremost element for establishing this orchestra. We, staff, parents, and students, appreciate gratefully for his efforts and hard works.

My husband Wen and I will attend Prof. Chen's memorial services on October 15 and 16 in Los Angeles.

Mrs. Chao-Liang Chen (Mei-Yu Chen) can be reached at 626-574-9920.